8 Mediating Lawyers Serving Arizona
Click on a name for more details.
Wondering what the stars

mean?
Click here
to find out about Qualifications Disclosure Program.
Sign up online
to list your practice in this directory.
At Blumberg & Associates, you'll find the representation you need to get the best outcome available in your Arizona criminal law matter. We believe every person accused of a crime deserves fair treatment and effective defense by a skilled and knowledgeable criminal defense lawyer. Phoenix criminal attorney Bruce Blumberg is a Board-Certified Crimin ...
more
3600 N 19th Ave
Phoenix, AZ 85015
USA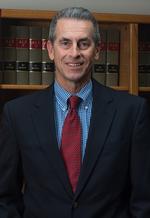 Phoenix personal injury lawyer representing people who have been injured in car, truck, motorcycle and other accidents throughout Arizona. ...
more
316 E Flower St.
Phoenix, AZ 85012
USA