4 Mediating Lawyers Serving Missouri
Click on a name for more details.
Wondering what the stars

mean?
Click here
to find out about Qualifications Disclosure Program.
Sign up online
to list your practice in this directory.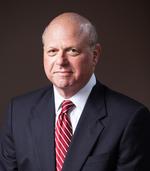 Flick Law Firm is a Kansas City injury and car and truck accident law firm that has been serving Kansas City area residents for more than 25 years. The firm focuses almost exclusively on vehicle accident cases such as those involving cars, trucks, pedestrians and motorcycles. This focus has enabled the firm to gain the skills and resources needed t ...
more
107 W 9th St
Suite 216
Kansas City, MO 64105
USA