5 Mediating Lawyers Serving New York
Click on a name for more details.
Wondering what the stars

mean?
Click here
to find out about Qualifications Disclosure Program.
Sign up online
to list your practice in this directory.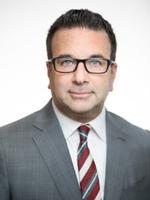 For over 28 years, Mark I. Cohen has defended those accused of crimes in the New York City area and surrounding counties. His is a career built upon providing exceptional criminal defense, in the most complicated and routine cases. From the inception of his practice in 1990, he has provided his guaranteed best effort in every client's case. ...
more
20 Vesey Street, Suite 1200
New York, NY 10007
USA
260 Madison Ave
Fl 22
New York, NY 10016-2402
USA