4 Mediating Lawyers Serving Oregon
Click on a name for more details.
Wondering what the stars

mean?
Click here
to find out about Qualifications Disclosure Program.
Sign up online
to list your practice in this directory.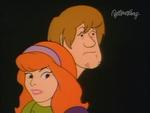 Carol Knapp (Staff)

Associate Mediator
MEMBER OF:



















This is a test record. I am an employee of mediate.com and am not really a mediator. ...
more
1234 Pearl Street
Ste 1
EugeneTEST, OR 97401
USA