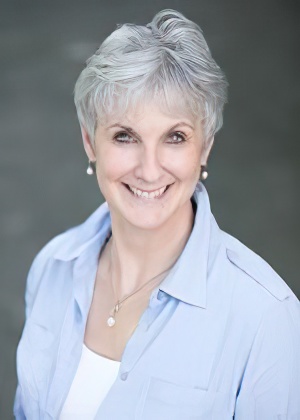 Sharon A. Williams

Click here to email
Click for Full Website
Pacific Building
520 SW Yamhill, Suite 1025
Portland, OR 97204
USA
503-224-5775
Fax: 503-595-8145
MEMBER OF:





Description of Practice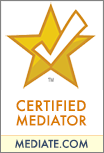 Sharon's mediation practice is focused in the family law field including not only divorce, but also custody, support, parenting plans, paternity and grandparent visitation issues. She is available to mediate for parties from any Oregon county with family law issues and can also accommodate remote mediations via Zoom or teleconference. In addition, she has completed training in elder law mediation and has worked with families dealing with probate and elder care issues. She can prepare all the necessary legal paperwork to bring mediated matters to their conclusion.
Sharon has been recognized by "Best Lawyers of America" annually since 2009 and as the Lawyer of the Year in the State of Oregon for 2016 and 2020 for Family Mediation in Portland. She has also been recognized annually since 2005 by "Super Lawyers" and in 2014, 2016 and 2017 Sharon was named one of the Top 25 Women Lawyers in Oregon by them as well. She holds an "AV" preeminent rating in "Martindale Hubbell" and has for many years.
Professional Background
Sharon believes that mediation can provides parties with a safe and productive process to resolve some of life's most challenging issues. Her goal is to provide the participants in the mediation process with the opportunity to work through their issues with each other in a fair and reasonable manner designed to respond to their individual and family goals.
Experience
Sharon has been an attorney in Oregon for over 30 years. Her practice has focused exclusively on family law matters since 1989. In the course of that time, she has helped hundreds of clients through the mediation process. Since 2006, she has maintained her full time mediation practice as a solo practitioner and has served hundreds of parties, both represented by attorneys and self-represented. In mediation, Sharon's goal is to help parties resolve all aspects of family law matters including custody, support and property division issues in the context of divorce, paternity, domestic partnership and elder law matters.
Degrees
Sharon received her Juris Doctor in 1985 from Willamette University College of Law and graduated from the Scholars Program at Portland State University in 1982 with a Bachelor of Science degree in Political Science. She has taken many courses in mediation including both beginning and advanced coursework. She maintains her continuing legal education credits in both the fields of family law and mediation on an ongoing basis.
Training
| | | |
| --- | --- | --- |
| Dates | Trainer(s) | Title |
| 6/11/09 | Oregon Family Institute | Probate Mediation Training, 13.0 |
| 11/2008 | PCC/Tsipora Dimant | Advanced Mediation Training, 15.0 |
| 9/08 | Oregon State Bar | Dispute Resolution from Experts, 5.25 |
| 4/09 | Multnomah Bar Association | Conflict Resolution in the 21 Century, 7.0 |
| 10/2010 | Oregon State Bar | ADR 2010: New Perspective 6.25 |
| 11/2015 | American Bar Association | Mediation of Hague Convention Custody Cases 40.0 |
| 5/2017 | American Academy of Matrimonial Lawyers | Advanced Mediation |
Approach
Sharon is acutely aware of the costs, both financial and emotional, that family disputes have on individuals and their families. She believes mediation can be a great benefit to individuals and families on both an emotional and a financial level. She strives to make all parties feel they have a safe and productive experience when they utilize her for mediation. Depending on the situation, parties either meet together in one room or sometimes a "caucusing" or shuttle method is used where Sharon moves between two rooms. Depending on the needs of the individuals and the issues involved, her approach is largely facilitative encouraging the parties to work the details of the resolution with her assistance. However, sometimes parties seek "evaluative" assistance, if they are not familiar with the various legal issues around their problems. She is a licensed attorney in Oregon, but as the mediator she cannot provide the parties with individual legal advice. However, she can provide them with legal education as to the laws and customs in Oregon and she will provide referrals for individual legal advice as parties desire to attorneys and qualified professionals such as CPA's as needed.
Fees
Parties are required to pay Sharon's fees at the conclusion of each session. She charges for her time on an hourly basis. If the parties request, she can prepare legal paperwork for them at the conclusion of their mediation. If she does prepare paperwork, she will ask for a retainer to pay for her time and the necessary court fees. The amount of the retainer varies depending on the complexity of the issues.
Other Information
Sharon has been recognized by both the "Super Lawyers" publication from 2006 to the present and the "Best Lawyers in America" publication from 2009 to the present in the field of Alternative Dispute Resolution/Mediation. She carries an "AV" rating by Martindale-Hubbell for excellence in the field of family law. Sharon continues to work to further her education and maintain her professionalism in family law mediation and dispute resolution through her ongoing volunteer work as the Secretary of the Oregon Academy of Family Law Practitioners and the Oregon Chapter President of the American Academy of Matrimonial Lawyers, a national organization.
Areas of Practice
Adoption

(5 mediated)

Adult Family

(10 mediated)

Divorce (all issues)

(1,000 mediated)

Divorce (parenting)

(250 mediated)
Elder

(5 mediated)

Family

(50 mediated)

LGBTQ

(350 mediated)

Probate

(3 mediated)
Professional Services
Mediator
Mediator-Arbitrator
Parenting Coordinator
Mediating Lawyer
Online Mediator
References available upon request.
This dispute resolution professional keeps professional liability insurance.