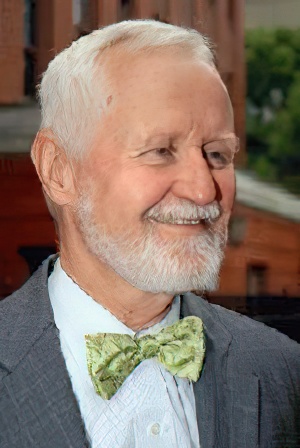 John A. Fiske

Click here to email
Click for Full Website
43 Thorndike Street
Cambridge, MA 02141
USA
617.354.7133
Fax: 617.354.5830
MEMBER OF:









Description of Practice
I mediate family disputes: divorce, temporary separation, contracts to stay married, sibling disputes, will contests and other estate issues. I also train divorce mediators.
Professional Background
A lawyer since 1961, I also served as Mass. state court administrator from 1974-1978; then my wife and I traveled with our 3 children by bike and backpack through Europe and Asia for a year and I prepared for family mediation by living with them in 4 person tent.
Experience
I began family mediation in Mass. in 1979 and have mediated approximately 2500 family disputes, trained approximately 1000 people in divorce mediation in Mass, NY, ME and CT, written extensively about family mediation, organized five gatherings of family mediators in NE and attended countless mediation conferences and numerous other mediation trainings.
Training
| | | |
| --- | --- | --- |
| Dates | Trainer(s) | Title |
| 1982 | John Haynes, Steve Erickson | Basic Divorce Mediation 40 hours |
| 1985 | Chris Moore, Mass Bar Assn | Basic Divorce Mediation 16 hours |
| many dates | AFM, ACR, APFM, Harvard PON etrc | Mediation, Family Mediation 150 hours |
| Since 1988 | Diane Neumann, Phil Woodbury, me | Divorce Mediation Training about 2500 hours |
Approach
"Stay in charge" is my fundamental suggestion to clients. "What Do I Want?" is the question each client must answer. I help each client decide and then say what he or she wants, and help the other client(s) hear. I provide legal and other relevant information to help clients make their own informed decisions, not agreeing to anything until they are ready, and encourage each to consult his/her own lawyer or other advisor, if any. Each client should feel in control of his/her own life and, if possible, even feel acknowledged in some way by the other.
Fees
After the first half hour free, $425 an hour and most couples take no more than 10 hours of my time to reach a complete agreement. I have never had a fee dispute because it takes two to have a dispute and the client is always right. Besides, I want clients to be pleased with my work and feel it was worth the cost.
Other Information
Any interested person should call to discuss mediation. The process is so efficacious because it is voluntary throughout, and gives clients this rare opportunity to talk and be heard. A good divorce agreement for $4,250 or less is something of a Massachusetts miracle now.
Areas of Practice
Adult Family

(2,500 mediated)

Community

(3 mediated)

Divorce (all issues)

(1,800 mediated)

Divorce (parenting)

(400 mediated)
Family

(75 mediated)

LGBTQ

(20 mediated)

Marital Mediation

(100 mediated)
Professional Services
Mediator
Mediating Lawyer
Mediation Consultant
Mediation Trainer
Advanced Mediation Trainer
Counselor
References
This dispute resolution professional keeps professional liability insurance.