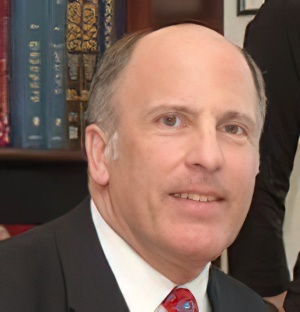 Thomas P. Valenti
Thomas P. Valenti, P.C.

Click here to email
Click for Full Website
300 N. LaSalle St.
Suite 4925
Chicago, IL 60654
USA
312-803-0472
Fax: 888-667-2485
MEMBER OF:









Description of Practice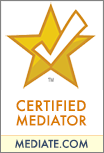 Mr. Valenti is a lawyer, mediator, chartered arbitrator (CIArb) and facilitator. He is available to assist in all types of disputes including personal injury; family; business; employment; elder care; community as well as group facilitations.
Professional Background
Thomas P. Valenti has been a litigator throughout his legal career on behalf of plaintiffs involved with personal injury claims or on behalf of commercial and insurance defendants. He has been involved in many jury trials as well as a number of bench trials, arbitration hearings, and mediations. Mr. Valenti has had the most ongoing involvement with the areas of personal injury and tort claims, business disputes and insurance coverage issues. He offers arbitration and mediation services. His experience includes: Personal Injury Medical Malpactice Wrongful Death Nursing Home Claims Business Disputes Real Estate Probate Construction Family Disputes
Experience
• Private Mediation and Arbitration Practice • Mediator with the Medical Malpractice Mediation Program at Rush University Medical Center/Chicago • Circuit Court of Cook County approved Mediator • American Arbitration Association - neutral • National Arbitration Forum, Neutral Arbitrator and Mediator • Center for Resolution, LLC - Neutral Arbitrator and Mediator
Degrees
• High School: Loyola Academy, • Undergraduate: Boston College, Boston, Mass., Magna Cum Laude • Law School: DePaul University, Chicago, Illinois, Juris Doctor
Approach
My appraoch is primarily facilitative.
Fees
$300 per hour
Other Information
• The International Academy Of Dispute Resolution – Board of Directors • Mediators Beyond Borders – Founding Member and Board of Directo
Areas of Practice
Business
Civil (general)
Commercial
Contracts
Divorce (all issues)
Elder
Employment
General
Partnership
Real Estate
Professional Services
Mediator
Advanced Mediation Trainer
Fact-Finder
Mediator-Arbitrator
Mediation Trainer
Mediating Lawyer
Arbitrator
Facilitator
Online Mediator
This dispute resolution professional keeps professional liability insurance.