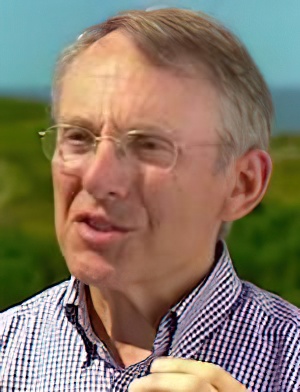 David Hoffman
Boston Law Collaborative, LLC

Click here to email
Click for Full Website
101 Arch Street
8th floor
Boston, MA 02110
USA
617-439-4700 x201
Fax: 617-439-0700
MEMBER OF:

















Description of Practice
David Hoffman is a mediator, arbitrator and Collaborative Law attorney, at Boston Law Collaborative, LLC, which is a law and dispute resolution firm. He also teaches three courses (Mediation; Diversity and Dispute Resolution; and Legal Profession: Collaborative Law) at Harvard Law School, where he is the John H. Watson, Jr. Lecturer on Law. At BLC, David's focus is to save our clients time, money, and the emotional upheaval produced by litigation. However, BLC lawyers will go to court - if necessary, in a non-Collaborative Law case. BLC was selected by the American Bar Association in 2009 to receive its annual Lawyer as Problem Solver Award. In 2010, BLC received the annual award for Law Firm Excellence in ADR from the International Institute for Conflict Prevention and Resolution. BLC has been chosen by U.S. News & World Report for its list of Best Law Firms.
Professional Background
Founder, Boston Law Collaborative, LLC (2003 - present); John H. Watson, Jr. Lecturer on Law at Harvard Law School, where he has taight the Mediation course since 2008. Hill & Barlow (Boston)(associate 1985-92; partner 1992-2002); clerk, Hon. Stephen G. Breyer (1984-85); former chair, ABA Section of Dispute Resolution; past-president, New England chapter of ACR; founding member, Mass. Collaborative Law Council
Experience
David has mediated and arbitrated more than 2,000 cases involving every type of civil, business, and commercial dispute and virtually every type of family, divorce, and post-divorce case, including non-married and same-sex relationships. In complex cases, he sometimes co-mediates with colleagues at BLC. For case studies, please visit our web site, www.BostonLawCollaborative.com.
Degrees
J.D., 1984, Harvard Law School (magna cum laude) (Harvard Law Review editor); M.A., 1974, Cornell (American Studies)(all but dissertation completed toward Ph.D.); B.A., 1970, Princeton University (summa cum laude)
Training
| | | |
| --- | --- | --- |
| Dates | Trainer(s) | Title |
| 1991 | American Arbitration Association | Basic Arbitration Training - 20 hours |
| 1992 | Mass. Office of Dispute Resolution | Basic Mediation Training - 30 hours |
| 1992 | Community Dispute Settlement Center | Divorce Mediation Training - 20 hours |
| 1993 - 2013 | Served as ADR trainer | Approximately 600+ hours |
Approach
David begins most mediations with a facilitative approach, looking to the parties to (a) define the issues, (b) help diagnose the obstacles to settlement, and (c) build momentum toward settlement. He looks for opportunities to address underlying emotional issues, if they are present. If the parties are approaching impasse, he is willing to take a more evaluative/directive approach.
Fees
$575/hour for divorce and family law mediations; $675/hour for all other mediations, arbitrations, case evaluation, facilitation. A $250 per party administrative fee is charged for commercial mediation cases, or $200 per party in divorce mediations. We charge for travel time, while in transit, at 50% of our ordinary hourly rate. Other mediators at BLC have rates that are posted on our web site.
Other Information
David has published numerous articles on dispute resolution (see www.blc.law) and three books: "Bringing Peace into the Room" (Jossey 2003)(with co-editor Daniel Bowling); "Massachusetts Alternative Dispute Resolution" (Michie 1994)(with co-author David Matz); and "Mediation: A Practice Guide for Mediators, Lawyers, and Other Professionals" (MCLE, 2013). He is a Distinguished Fellow of the International Academy of Mediators and is listed in the book "The Best Lawyers in America." He has been listed in Massachusetts SuperLawyers Directory since it was created. He is also a certified Divorce Mediator, Massachusetts Council on Family Mediation.
Areas of Practice
ADA
Adoption
Adult Family
Art
Business
Civil (general)
Commercial
Community
Congregational
Construction
Contracts
Divorce (all issues)
Divorce (parenting)
Education
EEOC
Elder
Employment
Engineering
Environmental
Estate Planning
Family
Franchise
General
Health Care
Insurance
Intellectual Property
International
Land Use
Landlord - Tenant
Legal Malpractice
LGBTQ
Medical Malpractice
Organizational
Partnership
Personal Injury
Police
Postal Service
Probate
Professional Fees
Real Estate
Securities
Technology
Workplace
Professional Services
Mediator
Facilitator
Mediating Lawyer
Arbitrator
Collaborative Professional
Online Mediator
Online Arbitrator
Parenting Coordinator
Mediator-Arbitrator
Mediation Consultant
Mediation Trainer
Advanced Mediation Trainer
Custody Evaluator
Communication Skills Trainer
Systems Designer
Counselor
Estate Planner
Fact-Finder
Representational Lawyer
References
Russell Beck, Esq.
Foley & Lardner, Boston
Brad Henry, Esq.
Meehan, Boyle, Black & Fitzgerald (Boston)
Michael Leshin, Esq.
Ginsburg & Leshin (Wellesley, MA)
Rita Pollak, Esq.
Goldenberg, Walters, et al. (Brookline, MA)
Margaret Shaw, Esq.
ADR Associates (New York)
Les Wallerstein, Esq
Private Practice (Lexington, MA)
Jim Grumbach, Esq.
Rothenberg, et al. (Wellesley)
John Moos
Bowman, Moos, et al (Cambridge)
Laurie Israel, Esq.
Private practice (Brookline)
Steve Seeche, Esq.
Private practice (Waban, MA)
This dispute resolution professional keeps professional liability insurance.