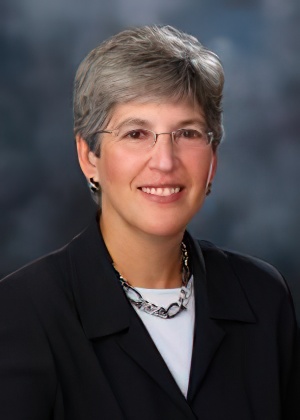 Karen Levitt
Levitt Family Law and Mediation, LLC

Click here to email
Click for Full Website
289 Great Road
Suite 101
Acton, MA 01720
USA
978-458-5550
Fax: 978-256-7600
MEMBER OF:











Description of Practice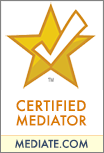 KAREN J. LEVITT is the principal of Levitt Family Law and Mediation, LLC where she concentrates in out of court dispute resolution such as mediation, collaborative law, settlement counsel, and arbitration to resolve family law conflicts. She is also a Court Conciliator and Guardian ad Litem. Karen's practice areas include divorce, post-divorce, paternity, alimony and child support, prenuptial and postnuptial agreements, division of family businesses in divorce, complex financial issues in divorce, same sex couples, and a host of other family law issues. Karen's extensive experience in dispute resolution as well as litigation, gives her a unique perspective she brings to her work. Karen has been practicing for over 30 years, is a nationally known writer and speaker on divorce and family law, and has been a thought leader in out of court dispute resolution for families. In 2016, Karen was honored by the Massachusetts Bar Association and Massachusetts Lawyers Weekly in receiving the Excellence in the Law award for dispute resolution. For more information, see www.levittfamilylaw.com, or contact Karen at klevitt@levittfamilylaw.com.
Professional Background
Karen J. Levitt is an attorney, collaborative practitioner, and certified mediator through the Massachusetts Council on Family Mediation (MCFM). Karen has served on the board of MCFM, and is also a founder as well as a past President of the Massachusetts Collaborative Law Council (MCLC) where she also served on the board for many years, and is a former board member of the International Academy of Collaborative Professionals (IACP). Karen is a past president of the Greater Lowell Bar Association, and previously served on the Massachusetts Standing Committee on Dispute Resolution. Karen has substantial training in mediation and collaborative law, including completing the online mediation program through mediate.com. She is a graduate of Boston University School of Law, and the University of Rochester. She also attended the University of Birmingham, England.
Experience
Karen has over 30 years experience in dispute resolution, including Mediation and Collaborative Law. She has also served as a court conciliator and Guardian ad Litem for many years.
Degrees
J.D. Boston University School of Law
B.A, history, cum laude, University of Rochester
Approach
Karen is focused on out of court dispute resolution, helping families negotiate their conflicts respectfully and thoughtfully, toward a mutual and agreed upon resolution.
Fees
Hourly
Areas of Practice
Adult Family
Divorce (all issues)
Divorce (parenting)
Professional Services
Mediator
Collaborative Professional
Mediation Consultant
Mediation Trainer
Mediating Lawyer
Facilitator
Online Mediator
References available upon request.
This dispute resolution professional keeps professional liability insurance.