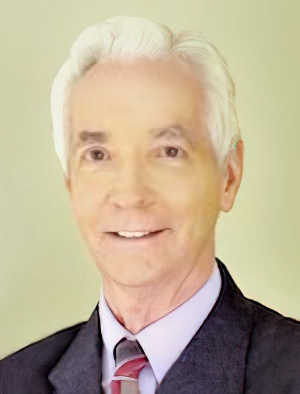 Charles W. Crumpton
Crumpton Collaborative Solutions LLLC

Click here to email
Click for Full Website
1251 Heulu St. #1001
Honolulu, HI 96822
USA
(808) 284-9209
MEMBER OF:











Description of Practice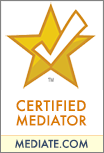 Mediation & arbitration of public policy, land use, energy, transportation, insurance, personal injury, business, property, construction, employment, probate and other civil disputes; mediation, arbitration & dispute resolution teaching, training and systems design, implementation & evaluation; dispute prevention and resolution teaching and training for executive, management, business and government professionals
Professional Background
Attorney 1978-2014 & mediator/arbitrator since 1985 in civil disputes; trainer and university teacher of negotiations and ADR to international university students and business executives and managers since 1995; adjunct professor of ADR for business executives and managers in Executive MBA Program in Viet Nam since 2009; faculty,trainer and panelist in ADR seminars, trainings and programs since 1994; ABA Dispute Resolution Section leadership Council, co-chair of International Committee and past co-chair of Mediation Committee; State Bar ADR Section co-chair,1994-2011; selected as Mediation Lawyer of the Year 2016 in Hawai'i and among Best Lawyers in America and Super Lawyer in ADR; Martindale Hubbell AV rated; Lawyer as Problem Solver Award recipient; international consultant on arbitration law of Viet Nam to UNDP Viet Nam and Viet Nam Lawyers Association; international consultant to World Bank IFC on mediation and arbitration development in Viet Nam; international consultant to ABA International Legal Resource Center on mediation law of Egypt;consultant, collaborative inquiry, evaluation and problem-solving for complex public policy issues and conflicts
Experience
Mediated and arbitrated over 1,000 civil cases; over 700 hours of mediation & arbitration training; trainer and university teacher of negotiations and mediation to national and international students in US since 1995; teacher and trainer of business executive and management graduate students in business dispute prevention and resolution since 2009; international consultant on ADR law and programs in Viet Nam, 2008, on ADR development in Viet Nam, 2013; on mediation law of Egypt, 2013; on Asia-Pacific International Mediation Summit, 2014-15
Degrees
J.D., William S. Richardson School of Law, Univ. of Hawai'i (1978); M.A., Univ. of Hawai'i (1974); B.A., Carleton College (1968)
Training
| | | |
| --- | --- | --- |
| Dates | Trainer(s) | Title |
| 1985-2003 | Am. Arb. Assn. | Arbitration & mediation training; over 100 hrs. |
| 1999-present | ABA Section of Dispute Resolution | Arbitration & mediation training; over 400 hrs. |
| 1985-present | Various ADR organizations | Arbitation & Mediation training; over 400 hrs. |
| 2002-present | Straus Inst. of Dispute Resolution, Pepperdine Univ. | Mediation training; over 100 hrs. |
Approach
Prioritize (1) collaborative civil consensus-building problem-solving process based on development of mutual respect and understanding; (2) adapting and customizing mediation process and responding to individual case and party needs to enable move from conflict-oriented attitudes, behaviors, strategies and choices to resolution ones; (3) using mixed transformational, problem-solving & evaluative techniques, as requested and appropriate; focusing on participants' present & future best interests, mutual benefit and risk reduction, objective evaluation and criteria for solutions; fair, balanced and sustainable solutions and agreements; (4) using flexible, innovative & creative approaches tailored to parties' best interests, priorities and underlying existing and future issues and relationships; (5) anticipating issues and developing effective, collaborative strategies for them
Fees
$350-$400/hr.; $1,500/half day mediation flat fee or $3,000/full day mediation flat fee (including premediation conferences & review of submittals); customized fee arrangements negotiable
Other Information
Also: dispute/conflict prevention & resolution program development, training, implementation, modification and evaluation, particularly for legal and management professionals, both private and public sector; early neutral evaluation/fact-finding; public policy conflict resolution; facilitation, independent neutral investigation & other ADR services.
Areas of Practice
ADA

(10 mediated)

Aviation

(5 mediated)

Business

(300 mediated)

Civil (general)

(600 mediated)

Commercial

(200 mediated)

Community

(25 mediated)

Construction

(75 mediated)

Contracts

(300 mediated)

Cross Cultural

(400 mediated)

Employment

(25 mediated)

Environmental

(10 mediated)

Foreclosure

(5 mediated)

Franchise

(5 mediated)

General
Health Care

(25 mediated)

Insurance

(800 mediated)

International

(25 mediated)
Labor - Management

(10 mediated)

Land Use

(15 mediated)

Landlord - Tenant

(5 mediated)

Legal Malpractice

(20 mediated)

LGBTQ

(3 mediated)

Medical Malpractice

(100 mediated)

Online Civil
Online Mediation
Online Workplace
Organizational

(40 mediated)

Partnership

(20 mediated)

Personal Injury

(800 mediated)

Probate

(10 mediated)

Professional Fees

(35 mediated)

Public Policy

(10 mediated)

Real Estate

(75 mediated)

Workplace

(20 mediated)
Professional Services
Mediator
Conflict Coach
Strategic Planning
Mediating Lawyer
Arbitrator
Collaborative Professional
Facilitator
Online Mediator
Online Arbitrator
Advanced Mediation Trainer
Communication Skills Trainer
Systems Designer
Counselor
Fact-Finder
Mediator-Arbitrator
Mediation Consultant
Mediation Trainer
Representational Lawyer
Staff Developer
References
Tony Piazza
Gregorio Haldeman & Piazza
Keith Hunter, President
Dispute Prevention & Resolution, Inc.
Peter Adler
The Keystone Center
David L. Fairbanks
Cronin Fried Sekiya Kekina & Fairbanks
Aviam Soifer, Dean
William S. Richardson School of Law, U of Hawai'i
Tracey Wiltgen, Director
Mediation Center of the Pacific
Elizabeth R. Kent, Director
Hawaii State Judiciary Center for ADR
Dana Curtis, Esq.
Dana Curtis Mediation
Lela Love
Cardoza School of Law, Yeshiva Univ.
John Barkai
Prof., Wm. S. Richardson School of Law, U. of Hawai'i
This dispute resolution professional keeps professional liability insurance.