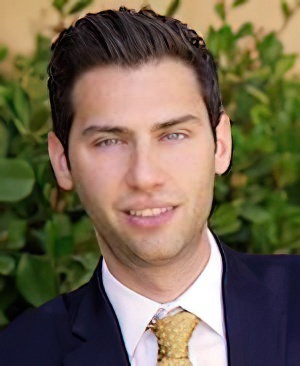 Michael Aurit
The Aurit Center For Divorce Mediation

Click here to email
Click for Full Website
7231 E. Princess Blvd., Suite 202
Scottsdale, AZ 84255
USA
480-378-2686
MEMBER OF:





Description of Practice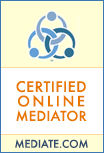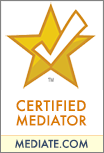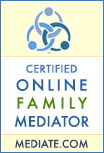 **Convenient Locations in Phoenix, Scottsdale, Mesa, Chandler, Gilbert, Tempe, Glendale, Peoria and Surprise.** Schedule a Free Consultation
The Aurit Center For Divorce Mediation helps divorcing spouses and families in Arizona avoid a court battle by settling divorces, child custody matters, and post-divorce modifications peacefully and out of court, in mediation.
We provide affordable, low stress divorce process that keeps you in control of your own divorce terms and ensures both spouses are satisfied about every outcome. We advance respectful communication, and fair, creative divorce solutions.
Michael Aurit, JD, MDR, is a nationally recognized professional divorce and family mediator, attorney, author, and Founder of The Aurit Center. He serves of the Board of Directors of The Academy of Professional Family Mediators. He is a Fellow of The American Bar Association Section of Dispute Resolution, and has served as ABA National Conference faculty. Michael is also an active member of The Association for Conflict Resolution, and Ethics Chair of the Maricopa County Association of Family Mediators.
He is a member of the State Bar of Arizona and State Bar of California. He holds his Juris Doctorate from Pepperdine University School of Law and Masters of Dispute Resolution from the Straus Institute for Dispute Resolution at Pepperdine.
To Schedule your free 1-hour consultation, visit www.AuritMediation.com or call 480-378-2686
Professional Background
Michael's skills as an attorney, experience resolving conflict and care for minimizing the consequences of litigation led to his founding The Aurit Center for Mediation in Scottsdale, Arizona. He holds his Juris Doctorate from Pepperdine University School of Law and Master's Degree in Dispute Resolution from The Straus Institute at Pepperdine—the #1 program in the country for eight consecutive years according to US News and World Report.
Experience
Michael mediated cases for the pioneering ADR provider, Center For Conflict Resolution, at the Superior Court of Los Angeles. Michael served as Assistant Director of AJC in Los Angeles, a distinguished civil and human rights organization. He engaged in international diplomacy and national consensus building. He also worked with local communities to build bridges of understanding between people of different ethnic and religious backgrounds. Prior to his work with AJC, he served within The Anti-Defamation League's National legal department. He worked with schools, organizations, law enforcement, and individuals to lower hate crime incidents in America. He also worked to solve family and teacher-student conflict in school districts. He championed public policy efforts that advanced anti-bullying measures at the national, state, and local levels.
Degrees
Pepperdine School of Law, J.D.
The Straus Institute For Dispute Resolution at Pepperdine Law, M.D.R.
The Boston Conservatory, B.F.A.
Other Information
Michael is an active member of the State Bar of California* and pending member of the State Bar of Arizona. He is a member of the Dispute Resolution Section of the American Bar Association, The Association for Conflict Resolution, and The Academy of Professional Family Mediators. His work has been published in national law journals and periodicals. He holds a Bachelor's Degree in Fine Arts from The Boston Conservatory of Music.
He and his wife Karen Aurit, MA, live in Scottsdale, Arizona.
Areas of Practice
Adult Family
Business
Divorce (all issues)
Divorce (parenting)
Elder
Estate Planning
Family
Franchise
General
LGBTQ
Marital Mediation
Parent-Teen
Partnership
Real Estate
Professional Services
Mediator
Mediating Lawyer
Collaborative Professional
Facilitator
Online Mediator
This dispute resolution professional keeps professional liability insurance.