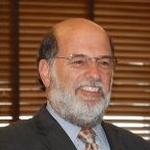 Hon. Irwin Joseph, (retired)
Mediator, Private Judge

Click here to email
Click for Full Website
Assisting in Attorney Represented Cases Only
SClara/SCruz/ SMateo County, CA
USA
831.588.6771
Description of Practice
Resolving disputes quickly and fairly is my goal. Mediation of family issues, civil cases, employment, property and Injury claims is my strength. Concluding claims at the earliest opportunity is my objective.
Now mediating, arbitrating and serving as private judge online exclusively. Represented parties only. (www.MediateYourDisputeOnline.com).
Professional Background
While on the bench, I created and expanded a Judicial Mediation program in the Family Department in both Santa Cruz and Santa Clara County. I assisted parties in settling over 90% of the cases assigned to me for Mediation at a Judicially Supervised Settlement Conference.
In addition, I served on Faculty for the California Center for Judicial Education and Research (CJER) at the AOC, Faculty for National Council of Juvenile and Family Court Judges (NCJFCJ) Domestic Violence Training, and The Elkins Family Law Task Force.
I currently serve as Adjunct Faculty at the Straus Institute for Dispute Resolution at Pepperdine University School of Law. There, I teach judges, court personnel and attorneys about Mediation in Dissolution and Parentage cases. The training I co-created has been given thirteen times in California, Vermont and Maryland.
In October, 2015, I co-taught seventeen Judges and Attorneys in Singapore as part of a six-day (32 hour) Pepperdine/Straus training entitled "Mediating the Litigated Case."
Since 1992, I have mediated thousands of disputes with a very high rate of success.
Since 2001, I have presided over the trials and hearings in thousands of cases.
Experience
I have conducted thousands of mediations (and mini-mediations) as an Attorney and Bench Officer in Family, Civil and Probate matters.
Degrees
BA: UCLA, 1969 JD: LaVerne University, 1982
Training
| | | |
| --- | --- | --- |
| Dates | Trainer(s) | Title |
| 1995 | UCSC Extension | Basic 40 Hours Training |
| 2006 | J. Melamed, N. Meierling | Straus/Pepperdine--Family Law (18 hours) |
| 2009-2019 | I. Joseph/ D. Saposnek | Straus/Pepperdine--Family Law (18 hours). Malibu, Vermont Law School, Baltimore, Nashville. |
| 2011, 2013 | I. Joseph/ D. Saposnek | Straus/Pepperdine--Family Law (13 hours-2sessions) |
| 2015 | I. Joseph/ P.Robinson | Straus/Pepperdine/Singapore: Mediating the LItigated Case (32 hours) |
| 2016, 2018 | I.Joseph/D. Saposnek | Straus/Pepperdine/Singapore: Family Law Mediation (18 hrs) |
| 2018-2019 | I. Joseph | California DCSS Attorneys and Staff, Santa Clara San Mateo DCSS Attorneys and Staff (3 hours each) |
| 2020 | I. Joseph | Online Advanced Mediation Training (2 sessions @ 4 hrs each) |
Approach
My approach is Strategic. Understanding that agreements fashioned by the parties are ideal, I begin each mediation with a joint session to resolve undisputed issues. While in caucus, I cautiously move from a facilitative to an evaluative role and then back, in order to preserve the rights of the parties to fashion their own agreements. When requested by all of the parties, I will maintain an evaluative approach in the session.
Fees
A retainer may be required. Fees are as follows:
$485 per hour (4 hour minimum).
No charge for time spent scheduling initial session.
No charge for file setup.
No administrative fees.
Preparation time at normal hourly rate
A cancellation within twenty-one calendar days of a scheduled session is subject to a $1000 fee.
Other Information
Providing services throughout California.
Areas of Practice
Boundary Disputes

(10 mediated)

Business

(5 mediated)

Civil (general)

(35 mediated)

Divorce (all issues)

(350 mediated)

Divorce (parenting)

(150 mediated)
Land Use

(5 mediated)

Personal Injury

(100 mediated)

Probate

(2 mediated)

Real Estate

(15 mediated)

Sexual Harrassment

(5 mediated)
Professional Services
Mediator
Advanced Mediation Trainer
Mediator-Arbitrator
Mediation Consultant
Mediation Trainer
Mediating Lawyer
Facilitator
Online Mediator
References available upon request.
This dispute resolution professional keeps professional liability insurance.