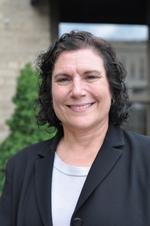 Michelle Derrico

Click here to email
Click for Full Website
30 Franklin Rd SW Ste 200
Roanoke, VA 24011-2411
USA
(540) 343-9349.
Fax: (540) 342-9258
Description of Practice
At the law firm of Copenhaver, Ellett and Derrico, it is our goal to minimize the potential consequences of a criminal charge and help you move on with your life. Our law firm has been helping people who have been charged with crimes in the Roanoke area for over 50 years. Our attorneys, Michelle Derrico and Rick Derrico, are in court nearly every day defending people in a variety of criminal and traffic cases. Our wealth of experience in defending a wide range of criminal and traffic cases is what allows us to ask the right questions so that we fully understand your case and potential penalties. While it is our experience in General District Court, Circuit Court, and United States District Court that allows us to understand how the prosecution will approach your case and how to craft a defense strategy that will help protect your freedoms.
Professional Background
Attorney Derrico moved to Virginia in 1992 to continue her career as a criminal lawyer. She spent six years as an assistant public defender before joining a small private practice firm in Roanoke. In 2005, she joined Copenhaver, Ellett & Derrico as a partner and has been serving the Roanoke community's legal needs since then.
Degrees
University of Georgia School of Law, Athens, Georgia J.D. – 1990 University of Georgia, Athens, Georgia B.S.A. – 1981 Major: Microbiology/Animal Science
Professional Services
Mediator
Arbitrator
Collaborative Professional
Facilitator
Mediating Lawyer
Online Mediator
Online Arbitrator