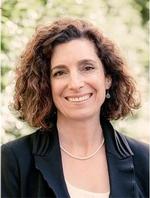 Julia Rueschemeyer
Attorney Julia Rueschemeyer Divorce Mediation

Click here to email
Click for Full Website
75 Market St, Floor 3
Springfield, 01103
USA
413-885-9338
Fax: 413-307-3768
Description of Practice
I mediate divorces for ALL Massachusetts courts and counties via Zoom. Transparent flat fee pricing. Over 1000 divorce cases successfully mediated. My practice is 100% divorce mediation. Getting divorced and resolving family law issues involves transitions that are not easy. I am an experienced divorce mediator and family lawyer, and I will guide you through these transitions with compassion, treating you and your concerns with respect. We will work together, one issue at a time, to create solutions that work for you and your family and ensure that the focus stays on the healthiest process and outcome for you and your children.
I use only non-adversarial processes—mediation and collaborative law divorce—which emphasize open, respectful communication. These methods of reaching agreements avoid the high costs, delays, and interpersonal conflict and stress that are typical of litigation through the courts.
In addition to mediating divorces, I also prepare QDROs and DROs for division of retirement accounts in divorce. These are documents required by retirement administrators for your pension or 401k or other retirement asset to be divided. Even though your separation (divorce) agreement may specify how your retirement accounts are to be divided, you still need a QDRO or DRO before they can be divided.
Professional Background
I have been mediating divorces and doing collaborative family law since 2003.
Degrees
JD, University of Pennsylvania, 1991 BA, magna cum laude, Brown University, 1987
Fees
100% transparent flat fee pricing. See https://www.amherstdivorce.com/cost-html for details. For couples with household income between $75k and $200k: 1) with house and children: $2750; 2) with children but no house: $2250; 3) with house but no children: $2000; 4) no children and no house: $1500. Prices are somewhat higher for income above $200k or high assets, and somewhat lower for income below $75k. My hourly rate is $325/hour.
Areas of Practice
Divorce (all issues)

(1,000 mediated)

Divorce (parenting)
Family
LGBTQ

(10 mediated)
Online Family/Divorce
Online Mediation
Prenuptial

(20 mediated)
Professional Services
Mediator
Mediating Lawyer
Arbitrator
Online Mediator
Online Arbitrator
Mediation Consultant