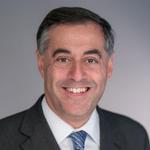 Lawrence J. Buckfire

Click here to email
Click for Full Website
29000 Inkster Road, Suite 150
Southfield, MI 48034
USA
(855) 365-5999
Fax: (248) 569-6737
Description of Practice
Buckfire & Buckfire, P.C. is a top-rated Michigan personal injury and accident law firm. We have earned the highest possible ratings in the legal profession for skill and integrity. Our attorneys have achieved tremendous success in the courtroom and have won some of the top jury verdicts and settlements in the State of Michigan. We take great pride in providing the best possible legal representation to the people who need us the most. We specialize in the following practice areas: car accidents, truck accidents, motorcycle accidents, medical malpractice, nursing home neglect and abuse, wrongful death, pedestrian accidents, bicycle accidents, defective devices, dangerous drugs, dog bites and animal attacks, workers compensation, drunk driving accidents, slip and fall, birth injuries and cerebral palsy lawsuits.
Professional Background
Our family-owned personal injury law firm was founded by David and Vicky Buckfire in 1968 and is now run by their son, Lawrence Buckfire. For almost 50 years the law firm has continued to offer quality personalized service to clients, treating them with both respect and compassion and getting them the results they deserve. We can do the same for you. At Buckfire & Buckfire, P.C. your case will be handled by a top rated attorney, not a paralegal or law clerk. We offer a free, no obligation case review and will represent you under our No Fee Promise. This guarantees that you will receive the best possible legal representation for your Michigan personal injury, car accident, or medical malpractice case and there are no legal fees or costs to you whatsoever until you receive a settlement or recovery.
Fees
Don't be concerned about the money you might need to hire a lawyer. You can afford to have the best car accident law firm on your side without paying a penny out of your pocket. It literally costs nothing to get started and if your auto accident case is unsuccessful for any reason, you owe us nothing. We promise you in writing: No money to hire us or get started on your case. We pay all case costs and expenses from start to finish. You pay no legal fees whatsoever unless you receive a settlement. Phone calls to our office are always free, forever.
Other Information
To discuss your case with one of our experienced attorneys, call us now at (888) 797-8787. We will answer all of your questions and if we accept your case, we will start working on it immeidately. Contacting us does not obligate you or us in any way.
Areas of Practice
Accidents
Animal
Automotive
Aviation
Insurance
Medical Malpractice
Nursing Home
Personal Injury
Products Liability
Sports
Workers Comp
Professional Services
Mediator
Parenting Coordinator
Ombud
Collaborative Professional
Facilitator
Online Mediator
Mediating Lawyer