Stephanie L. Leffler
MediatExpress by GourmetHR

Click here to email
Click for Full Website
Lebanon, OR 97355
USA
541-401-1105
Description of Practice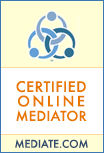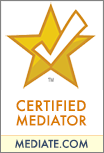 Conflict arises in many ways and increases stress, contributes to health issues and reduces quality of life. With over 20 years of project management, facilitation, conflict management, negotiation and contract experience, Stephanie helps others reach creative and concrete resolutions. She views conflict as opportunity to move forward in a safe and meaningful way. Stephanie leverages uses technology to save time and money. For Individuals –She finds satisfaction when families and individuals find peace. Services cover a variety of areas including parenting plans (creation and modification), friend and family relations/ related to varying viewpoints, political preferences, gender, EDI, estate asset division, parent/teen and family/elder areas. If you have a personal dispute, we are here for you. For Employers - Stephanie will assist you and your employees to reach a reasonable & mutually agreeable outcome. She will facilitate workplace conflict, negotiate contracts, settle collective bargaining disputes, recruit new employees, develop policy and protocol, coach executives, supervisors, co-workers, investigate till shortages, theft and harassment/bullying allegations in a cost-effective manner. She can assist your company or legal team with investigations and preparation of materials. Stephanie's extensive background with facilitation, change management, dispute resolution, employee relations, human resources and collective bargaining makes her uniquely qualified for mitigating employment-related conflict. Stephanie is proud to be a woman owned small business.
Professional Background
Stephanie began her career in wood products in the 1980's working her way up to coordinate and manage teams in male-dominated industries. She has experience in manufacturing, retail, wholesale, restaurant, public, and non-profit industries. Her areas of expertise include facilitating organizational change, contract mediation, personal disputes, fact finding, investigations, collective bargaining, conflict resolution, executive coaching, and more. She has decades of experience with training and resolving conflict. She is the founder of MediatExpress.com and GourmetHR Small Business Consulting to assist small businesses with complex human resources, legal compliance, and risk management.
Stephanie has volunteered as a mediator with Neighbor2Neighbor mediation since 2013. She particularly enjoys working with parent/teen, neighbor disputes and juvenile offender cases. She enjoys mentoring new and upcoming professionals in the fields of mediation and human resources.
Experience
Stephanie has many years of dispute resolution as a Human Resources Director and Small Business owner. Stephanie has been responsible for workplace investigations including harassment allegations, theft investigations, employee relations dispute resolution, and Executive management coaching/dispute resolution. Ask about my divorce or parenting plan special.
Degrees
Stephanie holds degrees in criminal justice, management, human resources, and is a certified online mediator. In addition, she is a senior certified human resource professional through the Human Resource Certification Institute (HRCI) and the Society of Human Resource Managers (SHRM).
Training
| | | |
| --- | --- | --- |
| Dates | Trainer(s) | Title |
| August 2020 | N2N Mediation | Manufactured Home & Marine Training |
| July 2020 | Colin Rule, Clare Fowler and Jim Melamed | Online Mediation Training - 20 hrs. |
| 05/13/2020 | Randy Lowry and Peter Robinson | Mediating Divorce Agreement - 15 hrs. |
| 04/13/2020 | Randy Lowry and Peter Robinson | Strategic Negotiation Training - 5 hrs. |
| 02/23-24/2019 | Kevin Grant | Parent/Teen Mediation Training - 16 hrs. |
| 01/12-13/2014 | Kevin Grant | Basic Mediation - 40 hrs. |
| Ongoing | Miscellaneous | Numerous professional development courses/conferences |
| 03/03/2022 | Neighbor To Neighbor Mediation | Oregon Foreclosure Avoidance Program Facilitator Training |
Approach
Conflict is part of live and can result in growth and learning. I meet people where they are at and approach people with compassion, humility and optimism. I change my communication methods based on each individual style and demographic. Let's get connected.
Fees
Family and/or divorce: $210 per hour. Business - Disputes/partner dissolution $250 per hour. Multiple meetings will receive a negotiated discount to fit your budget.
Other Information
I look forward to assisting you.
Areas of Practice
Accidents
ADA
Adoption
Adult Family
Animal
Automotive
Boundary Disputes
Bullying
Business
Cannabis
Civil (general)
Civil Rights (discrimination)
Civil Union Dissolution
Commercial
Community
Congregational
Construction
Contracts
Criminal
Cross Cultural
Divorce (all issues)
Divorce (parenting)
Education
EEOC
Elder
Eminent Domain
Employment
Energy
Entertainment
Environmental
Estate Planning
Evictions
Family
Foreclosure
Franchise
General
Government
Health Care
HOA
Hospitality
Insurance
Intellectual Property
International
Jewelry
Labor - Management
Land Use
Landlord - Tenant
Legal Malpractice
LGBTQ
Marital Mediation
Maritime
Medical Malpractice
Natural Resources
Neighbor to Neighbor
Non Profits
Nursing Home
Online Civil
Online Family/Divorce
Online Mediation
Online Workplace
Organizational
Parent-Teen
Partnership
Personal Injury
Pet Mediation
Police
Postal Service
Prenuptial
Probate
Products Liability
Professional Fees
Public Policy
Real Estate
Restorative (Criminal)
Restorative (Juvenile)
School/Education
Securities
Sexual Harrassment
Small Claims
Social Security
Special Education
Sports
Tax
Technology
Trademark
Transportation
Trust Management
Victim - Offender
Workers Comp
Workplace
Professional Services
Mediator
Communication Skills Trainer
Systems Designer
Staff Developer
Conflict Coach
Strategic Planning
Fact-Finder
Mediation Consultant
Mediating Lawyer
Collaborative Professional
Facilitator
Online Mediator
Parenting Coordinator
References
This dispute resolution professional keeps professional liability insurance.