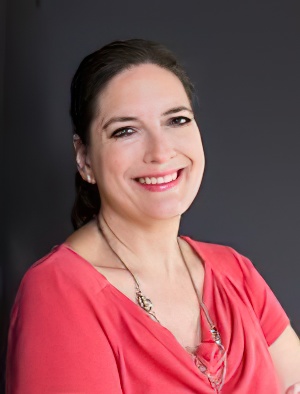 Lucy E. Nichols, JD
Nichols Family Solutions, LLC

Click here to email
Click for Full Website
During the COVID-19 crisis, we are exclusively
mediating virtually
Oakton, VA 22124
USA
571-512-2526
MEMBER OF:

Description of Practice
Nichols Family Solutions is a family mediation practice offering a cost-effective alternative to expensive litigation. Lucy Nichols focuses her practice on working with families in conflict who have children. As an experienced family mediator, her goal is to help families make their own important parenting decisions. Lucy emphasizes the undeniable evidence that parental conflict is the single worst predictor for a child's adult life and relationships. By reducing conflict, parents can shift to a more child-centered approach for resolving their legal issues. Once parents are able to see their child's needs through child-focused lenses, they are ready to find compromises and reach resolutions that best serve their child and meet the parents' common goal of raising a healthy, happy, well-adjusted child.
Lucy also mediates: custody modification, relocation, child support, blending families, reconciling families, elder care mediation, parent-child conflict, parent and adult child conflict, same sex families, Christian Conciliation, and marital separations including issues of division of property and spousal support.
Lucy is certified by the Virginia Supreme Court as a Juvenile and Domestic Relations District Court mediator, Circuit Court mediator for family cases, and Mentor Mediator. She serves as a Roster Mediator for the Fairfax Juvenile & Domestic Relations District Court and as a Christian Conciliator with Conflict to Peace. Lucy has dedicated 30 years to helping families in conflict, first as a family lawyer and now exclusively as a mediator.
Degrees
Bachelor of Arts, University of Virginia, Charlottesville, VA
Juris Doctor, TC Williams School of Law, University of Richmond, VA
Training
| | | |
| --- | --- | --- |
| Dates | Trainer(s) | Title |
| Oct. 2015 | Northern Virginia Mediation Service | Mediation Skills & Process & Family Mediation Skills 48 hours |
| Nov. 2015 & March 2016 | Northern Virginia Mediation Service | Family Mediation Practicum (JDR & Equitable Distribution), Domestic Violence Assessment, Preparing Memoranda & Agreements 28 hours |
| 6/21/2019 | Karen Asaro | Mentoring Others Training (Mentor Status) 4 hours |
| 9/23-26, 2019 | Annette Friesen | Mediating People Through Conflict & Coaching People Through Conflict 21 hours |
| 9/27/19 | Dispute Resolution Services (DRS) | Mediate to Learn & It All Comes Back to Quality 4 hours |
Fees
Lucy offers a free consultation (approximately 15 minutes) to discuss the mediation process and help you determine if it is a good fit for you. Lucy's hourly rate is $250.00 and it is pay as you go. Parties often split the hourly fee, each paying $125.00 per hour. This is an incredible value compared to litigation and to other forms of alternate dispute resolution. Lucy realized she could charge a higher hourly rate for her services, but her purpose in creating Nichols Family Solutions is for her mediation services to be affordable and available to many families. Nichols Family Solutions accepts all major credit cards. For more information, please visit my website: https://nicholsfamilysolutions.com/
Areas of Practice
Adult Family
Civil (general)

(1 mediated)

Congregational
Divorce (all issues)

(20 mediated)

Divorce (parenting)

(800 mediated)

Elder
Faith Based

(7 mediated)

Family

(800 mediated)

LGBTQ

(2 mediated)

Online Family/Divorce

(10 mediated)

Online Mediation

(10 mediated)

Parent-Teen
Professional Services
Mediator
Mediating Lawyer
Facilitator
Online Mediator
References available upon request.
This dispute resolution professional keeps professional liability insurance.